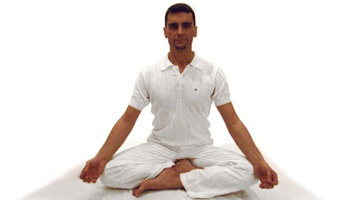 Stressed at work ?
Feeling like cooling down a bit ?
Come and join us to practice yoga and restore (or maintain) a healthy mind in a healthy body. In order to help us, we have called upon Carlos who is an experienced yoga teacher. Carlos teaches a very energetic type of yoga called Kundalini Yoga. This stimulates in us an unsuspected source of energy situated in the lower back.
Kundalini Yoga can be practiced by everyone and fits in well with our western life style. It is not necessary to be extremely fit to practice this. As long as you can breathe and move normally, you should be able to get the most out of the exercises. Key words in Kundalini Yoga are experimenting and action.
If you are tempted by this new experience, come and join us. Yoga classes start again this September.
Location
Espadon Swimming pool - Musicbox Room - Level -1
69-71 Rue des Champs
1040 Etterbeek
Bus 34 or Tram 81
Our teacher : Carlos
Timetable : every Tuesday from 8.15pm to 9.45pm from 2013 September 17 to 2014 June 24 (36 sessions - except during school holidays)
Price : The first session is free.
Then, each session costs 7 euro
You can also subscribe:
From 17 September 2013: 160 euro
From 1 January: 110 euro
From 1 May: 40 euro
You can buy your subscription on-line here.
Please always contact the responsible person first to check availability.
Maximum group of 16 persons
If you are interested and you wish to obtain more information, you can contact Pierre or Philippe (yoga@bgs.org).