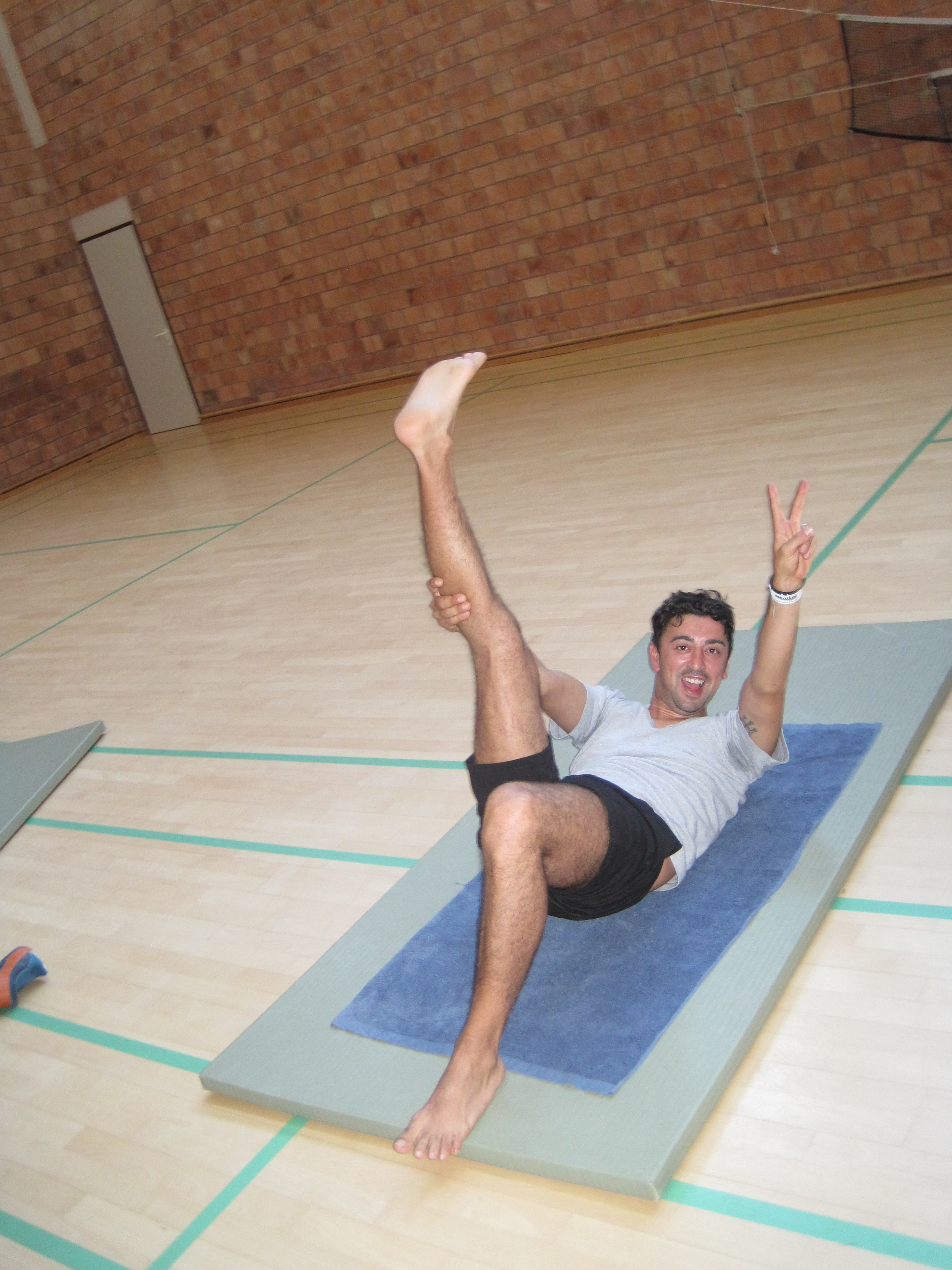 Hello,
Thank you for your interest in the "Body condition" courses organized by Brussels Gay Sports.
BGS body condition is an ideal mix of warm up, step exercices, muscular workout (pex-abdominals-back), and stretching.
Every session has a variety of exercises and belongs to the trainer: Orazio or Edson or Deborah.. These exercises are given to inciting rhythms and accompanied with great enthusiasm and good fun. Of course we always finish with some relaxing stretch exercises. You'll notice the results after just a few sessions!
We meet every Monday evening (see below for details) at the Woluwe Sport Center (subway : Alma or Kraainem). There are changing rooms (but no lockers) on the ground floor.
Please don't forget:
Sport shoes
Training trousers/short
Extra T-shirt
Towel and shower products
After the class and a shower we meet in the cafetaria. There we will ask you to register (your personal data will be only used for the member administration) and give you all the information about the payment mode (subscription for the whole year, payment by session....). And of course this is the right moment to get to know your sport mates.
The first session is a free try out.
When & Where ?
When?
Every Monday from 9.30pm to 10.30pm
(attention: in July and August one hour earlier !)
Where?
Centre sportif de la Woluwé
Room P2 (first floor)
Avenue Mounier 87
1200 Kraainem
Metro: Alma or Kraainem
Contact person: Albrecht
mobile: 0477-57.52.56
e-Mail: body@bgs.org
facebook group
Cost
Cost per class:
6 euros (normal cost) or 3 euros (full-time students)
Subscription (11 months):
from 1 September: 120 euro
from 1 January: 90 euro
from 1 May: 40 euro
The subscription combined with the BGS annual membership fee allow you to join the Body condition class every Monday until 30 June.