At the General Assembly of April 2013 a new team of 6 enthousiastic volunteers was elected as the new BGS Board in order to take forward the management and development of our association and to encourage new initiatives.
This is the program the BGS Board wants to work on during the coming year:
Working groups: Minors within BGS; Brussels Games in the future
Promote the Board within BGS: Tour of the activities + handing out t-shirts
Better promotion of BGS within the LGBT-community: Making of flyers of BGS activities, Improve the website of BGS and the Brussels Games, Participation at Gay Pride, Outgames, …Make new outfits for volleyball, futsal, …
Better promotion of BGS within Brussels: Participation at Fête de l'Iris (Out!Run, stand, …)& Improve our political contacts
Better promotion of BGS withing EGLSF & GLISA: Start a common project for the choir and the dance and theater group
Our club only exists for and through you, its members. Help us take this mission forward by participating fully in the life of BGS. We will be here to listen to you.
You can contact us at ca@bgs.org or write to us individually.
The new Board is made up of the following people: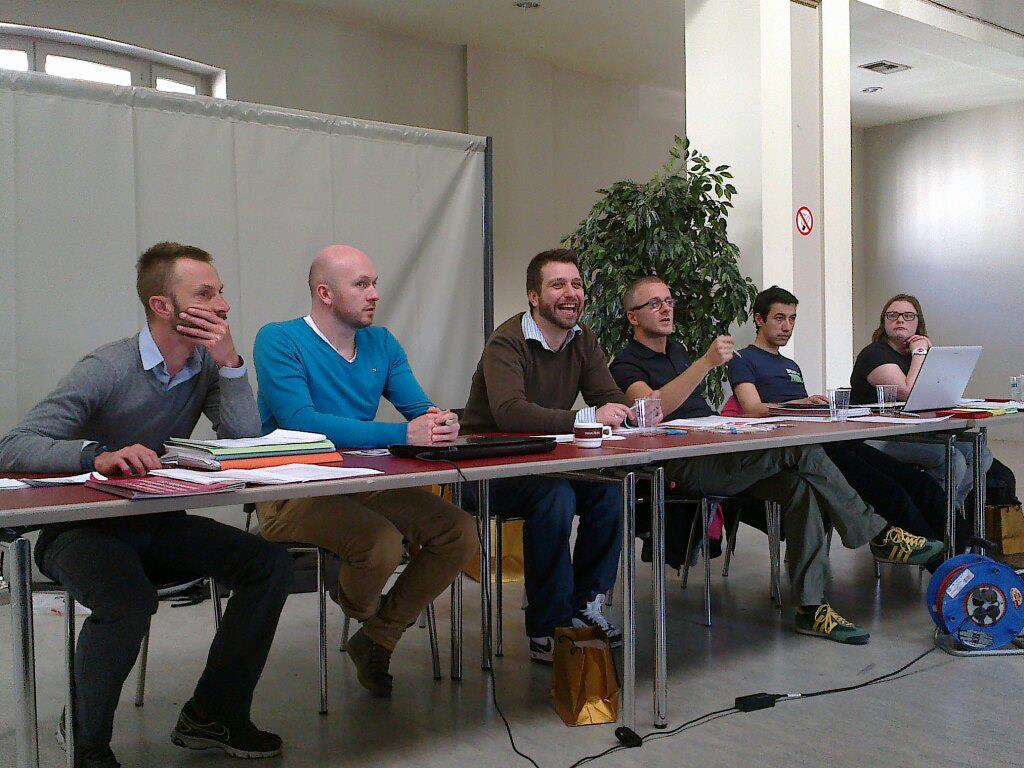 The new BGS administrative council. From left to right: Enrico, Damien, Laurent, Bruno, Christophe, Agathe
BGS asbl secretariat
Maison Arc-en-Ciel
Rue du Marché au Charbon, 42
1000 Bruxelles
Belgique
e-Mail: ca@bgs.org
Activity responsables